Get the one-page printable schedule to help guide you to all the events!

See the Event Map with times and locations to help you find all the events downtown.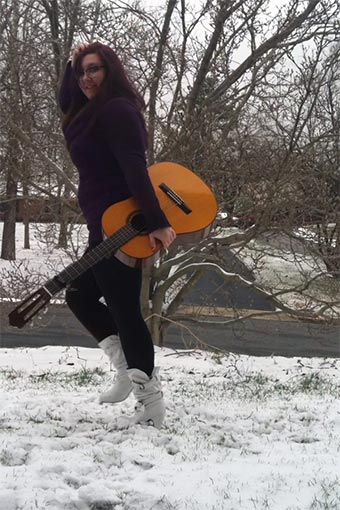 Elena Delores
at Georgetown Café 7:00-9:00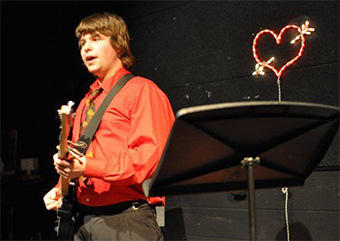 Spencer Joyce
at Shoe's Cup and Cork
7:00-10:00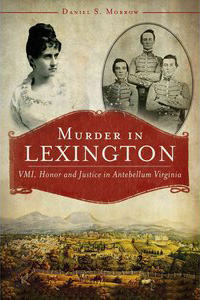 Lexington Book by Daniel Morrow at Loudoun Museum 6:30-9:00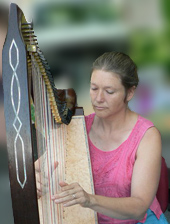 Ellen James
at The Pink Shop/Sugar Magnolia
7:00-9:00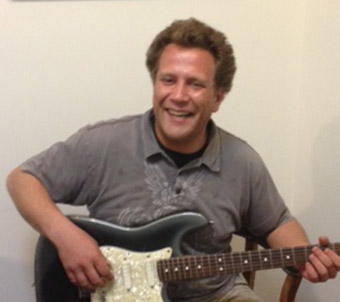 Jonathan Deluca
at Stockman Title and Escrow
6:30-8:30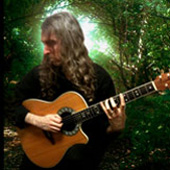 Flamenco Guitarist Matthew Mills
at Chimole Wine Lounge
6:00-9:00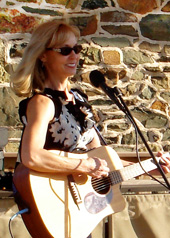 Cindy McConnell
at Leesburg Vintner
6:30-8:30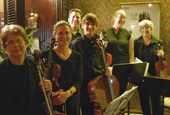 Trinity Strings
at The Old Town Grill
7:00-9:00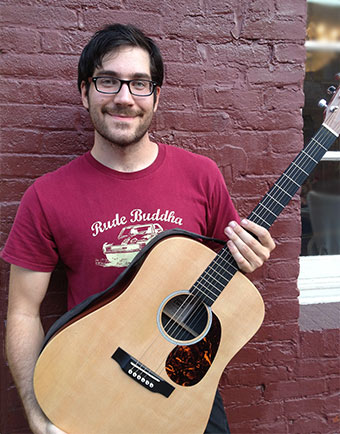 Tim Dugan
at Crooked Run Brewing
8:00-10:00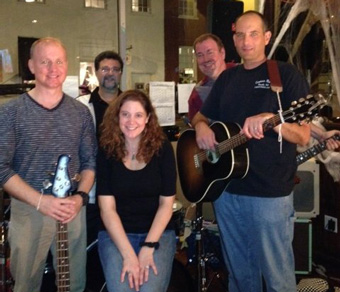 Andy Hawk and his Train Wreck Endings at Kings Tavern and Wine Bar
6:00-8:30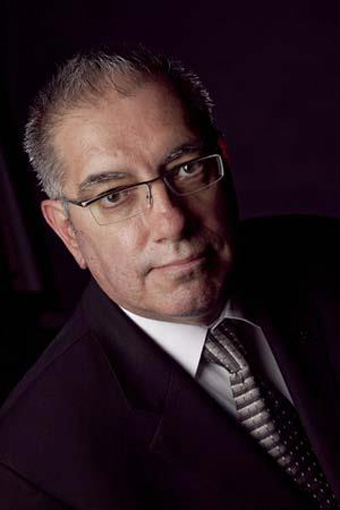 Frank Lombardi playing at Caulkins 6:30-8:30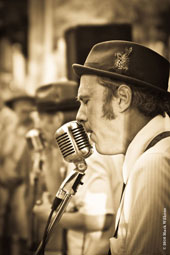 Hard Swimmin' Fish at the Cajun Experience
7:00-10:00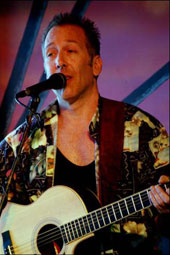 David Davol
at Doener Bistro
7:00-10:00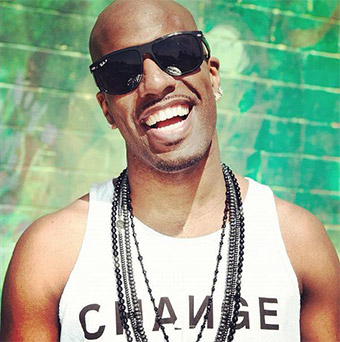 Yonas
at Tally Ho
Doors open at 7:00
Different performances and special events every month!
Different performances and special events every month! Stroll around historic downtown Leesburg on the First Friday of each month (except January), to enjoy numerous live music performances throughout the town, art exhibits, wine tastings, lectures, book signings, and so much more!
Over 45 specialty shops, art galleries, antique shops and restaurants are open until 9pm or later,
many offering free refreshments and/or special sales.


Events for Friday, March 7, 2014
6:30-8:30 Les Misérables. Sona Bank is hosting Heritage Drama performing songs and scences from their upcoming performance of the musical phenomenon, Les Misérables, featuring an all-star cast of Leesburg students. Heritage Drama will be performing the entire musical at Heritage High School on March 27-29 and April 4-5. Don't miss this chance to see a sneak peek on First Friday, of the longest running Broadway show that has captured the hearts of millions across the globe.

Location: 1 E. Market St.

7:00-10:00 Rock-n-Roll. MacDowell Brew Kitchen is hosting an indoor concert in their new back bar room, with The Sixth Generation, a rock-n-roll band from Michigan, with all the original members, since they formed 48 years ago in 1966. They have performed regularly across the United States and had a #1 hit record called "This Is The Time" in 1967. They were inducted into the Michigan Rock and Roll Legends Hall of Fame in 2011. Their album "That Was…This Is" has received international acclaim and they are the only American band invited to perform at the world famous Cavern Club in Liverpool, England on Ringo Starr's birthday.

Location: 202- B Harrison St.

7:00-9:00 Echo the Red. Carter Braxton Preferred Realty is hosting a new alternative rock band, Echo the Red, featuring Paul Odenwaldt on vocals/guitar, Connor Manzelmann on bass with Ethan Lann on guitar and David Anand on drums. Their contrasting playing styles bring all types of sound to the table, from fast classic rock riffs, similar to those of Van Halen to a softer, more modern sound like that of the Red Hot Chili Peppers. Refreshments served.

Location: 11 Loudoun St. SW.

7:00-9:00 Celtic Harp. The Pink Shop and Sugar Magnolia are featuring harpist/vocalist, Ellen James performing Irish and Renaissance songs on her Celtic harp, along with folk and some of her own original tunes.

Location: 16 S. King St.

6:00-9:00 Anniversary Celebration with Ribbon Cutting Ceremony. Photoworks is celebrating their 35th anniversary and the Grand Opening of a new photography school, The Leesburg School of Photography at Photoworks, which was formed by joining forces with The Image Center. At 6pm, Mayor Kristen Umstattd will conduct a formal ribbon-cutting ceremony to officially launch the new photography school along with the founders, Neil Steinberg and KD Kidder, of Photoworks, and Thomas Ramsay and Nancy Goetzinger of The Image Center. Plus music will be provided by Fast Eddie and Dave Saunders playing classic rock and blues and wine tasting by the Lost Creek Winery. The new school will teach a full curriculum of photography courses and Adobe Lightroom software workshops, with Thomas Ramsay as the lead instructor and bringing together the talents of other award-winning photographers and filmmakers to offer the highest quality and most comprehensive photographic arts education in Northern Virginia.

Location: 2A W. Loudoun St.

7:00-9:00 Colette and Lee. Blue Mountain Cafe is hosting singer/guitarists, Colette Merrill and Lee Farrish, two talented high school students who will perform acoustic covers of rhythm & blues and pop/soul songs, along with a variety of other genres of music.

Location: 26 S. King St.

6:00-9:00 New Art Gallery. The Night Gallery is hosting an art exhibit in their new location showcasing the art of their junior artists, Shane Bronson, Natalie Adams Paragrive and Sammie Zephyr Sheedy, along with the unusual "edgy" art by owner, Kevin Dunn. Stop by to check out Leesburg's unusual art scene. Light refreshments offered.

Location: 18 S. King St. (upper level)

7:00-10:00 Spencer Joyce. Shoe's Cup and Cork is hosting the guitarist/singer, Spencer Joyce, a 2011 graduate of Stone Bridge High School, performing from his wide repertoire of alternative rock, indie pop and blues songs. He picked up the guitar at age 17, and quickly discovered his natural knack for crafting melodies and converting his innermost feelings, be it happy, sad, angry, or goofy, into heart-tugging lyrics. His debut album, "Overnight Rockstar", hits iTunes on March 11th.

Location: 17 N. King St.

6:00-9:00 Art and Wine. The Cooley Gallery is featuring a wide range of artwork by locally acclaimed artists, including pottery by former Washington Redskins tight-end, Chris Cooley. Plus wine tasting with wines from The Leesburg Vintner and a ceramic sale.

Location: 12 S. King St.

6:30-8:30 Crooner Tunes. Caulkins Jewelers is featuring vocalist, Frank Lombardi from Crooner, Inc. singing Frank Sinatra tunes along with other great American singers such as Dean Martin, Perry Como, and Bing Crosby.

Location: 11 S. King St.

6:00-9:00 Music and Wine. The Leesburg Vintner is hosting monthly wine specials with wine by the glass, along with live music from 7 to 9 with singer/guitarist, Cindy McConnell, who has performed acoustic folk/rock covers for more than 10 years in Northern Virginia and who happily donates tips from her performances to the "Virginia Greyhound Adoption."

Location: 27 S. King St.

6:00-9:00 Pop Rock. King Street Coffee is featuring live music by Kacy and Kristina playing an array of pop rock songs. The coffee shop's "artists of the month" is Ray Moreau, whose photography will be on display throughout the month of March.

Location: 110 S. King St.

7:00-9:00 Guitarist, Tony Greenfield. Black Shutter is featuring guitarist/singer, Tony Greenfield, performing from his repertoire of over 200 songs, ranging from classic rock to classic country and bluegrass to old standards.

Location: 1 Loudoun St. SE

7:00-10:00 Hard Swimmin' Fish. The Cajun Experience is featuring live music with the blues trio, The Hard Swimmin' Fish, playing a range of styles covering the country blues of Mississippi and The Piedmont, the urban blues of Chicago, and funk infused varieties with roots in New Orleans' second line.

Location: 14 E. Loudoun St

6:00-9:00 Art Open House. Medlin Art Gallery is exhibiting a large selection of antique prints, maps and original artwork from such nationally-known artists as Mort Kunstler, Mary Hope Worley, Paul Landry, John Paul Strain, and P. Buckley Moss. Refreshments served.

Location: 2 E. Loudoun St.

6:30-9:00 Murder at Lexington. The Loudoun Museum is hosting brief history talks by author Daniel Morrow about his new book, Murder at Lexington, which chronicles the history of the 1853 events that led to the murder of Thomas Blackburn, a VMI cadet, over a beautiful women, the trials that followed, and the impact on Lexington, its two colleges, and the men and women who would soon find themselves engaged in a great Civil War. Author and historian Daniel S. Morrow's talks will begin every half hour, with time for questions and book signings throughout the evening. Also, tea tasting in the log cabin. Free Admission.

Location: 16 W. Loudoun St.

6:00-9:00 Meet the Authors. Books and Other Found Things hosts monthly "meet the author" events with local authors available to discuss and sign copies of their books. The authors for March are S.L. Shelton with his first 2 books in the Scott Wolfe series: "A Lamb in Wolfe's Clothing" and "2nd Amendment Remedies." Plus author, Emilio Iasiello will be there with his book "Why People do What They Do" which is a collection of short stories. Also, local artist, Steve Loya will be displaying his splotch monster artwork.

Location: 13 W. Loudoun St.

6:00-9:00 Antiques Open House. Weathered Elegance, which is downtown's newest antique and home décor shop, will be hosting an open house with specials and refreshments. Stop by to check out this shop which specializes in repurposed items.

Location: 2 W. Loudoun St.

6:00-8:30 Art Open House. Gleedsville Art Publishers is hosting an art open house featuring paintings and drawings by local artists such as Catherine Thomas, Sue Kelleher, Bill Schmidt, Antony Andrews and Grant Hacking.

Location: 5 W. Loudoun St.

6:00-9:00 Open House. The Jeans Whisperer is hosting an open house showcasing their wide array of jeans and other accessories such as boots, belts, scarves and jewelry.

Location: 1 W. Loudoun St.

7:00-9:00 GLAURIE. Designer Goldsmith in Market Station is hosting live music by the acoustic guitar duo known as GLAURIE, consisting of singer/songwriters, Glenn Stern and Laurie Mangold, playing an array of classic rock songs.

Location: Market Station - Lower Level.

8:00-10:00 Guitarist, Tim Dugan. Crooked Run Brewing, downtown's newest pub is hosting live music with folk guitarist, Tim Dugan playing a wide range of indie songs with a bluesy influence. Also featuring a new craft beers.

Location: Market Station-Lower Level

6:00-9:00 SMOOCH Open House. Smooch Studio, a newly opened business in downtown, is hosting an open house event. Stop by to make your own custom lip gloss and foundation and check out all the cool makeup products and classes that they have to offer.

Location: Market Station (upper level - near Tuskies)

7:00-10:00 David Davol. Doener Bistro is hosting acoustic guitarist/singer, David Davol, highlighting the Folk-Rock style of the 60's and 70's. He also performs selections of modern country and western music, as well as rock and alternative tunes. Pick your favorite hits from his 400 song request list.

Location: 202 Harrison St.

6:00-7:00 Free Yoga Lesson. Flow Yoga is offering a FREE fun-filled yoga practice, which is open to all experience levels.

Location: Market Station - 3rd floor.

7:00-9:00 Elena Dolores. Georgetown Cafe is hosting guitarist/singer, Elena Dolores, who brings her own interpretation to songs by Adele, Carrie Underwood, Bruno Mars, Pink and many other pop, rock and country artists. She is currently studying piano and voice and also performs with a local show choir.

Location: 19 S. King St.

6:00-9:00 First Friday for Dogs. The Reign of Cats & Dogs is hosting a fun place for dogs to visit while at First Friday, complete with "Doggie Treats" for man's best friend. If you happen to bring your four-legged friend to First Friday, be sure to stop by and welcome the new business owner, SaraBeth to downtown.

Location: 13 S. King St.

6:00-9:00 Music and Art. Chimole is hosting live music with guitarist, Matthew Mills, who combines contemporary acoustic music with the influence of Flamenco guitar in every piece along with an art exhibit that features and promotes art from Honduras, with a wide array of paintings and pottery from various Honduran artists.

Location: 10 S. King St

6:30-8:30 Art and Music. Stockman Title and Escrow is featuring live music by guitarist/singer, Jonathan Deluca along with the artwork of locally acclaimed artist, Ruby Gulin Lambert, which will be on display. Light refreshments will also be offered.

Location: 1 S. King St.

7:00-9:00 Classical Music. The Old Town Grill is featuring a classical concert by Trinity Strings, which is a string ensemble that is primarily comprised of members of the Holy Trinity Lutheran Church in Leesburg. Formed in 2009, they perform a popular mix of classical music, hymns, and folk tunes.

Location: 15 S. King St.

6:00-1:00 Live Music. King's Tavern and Wine Bar is hosting locally acclaimed Andy Hawk and his Train Wreck Endings band from 6-8:30, consisting of several local music legends, such as the Bordelon Brothers and Tom Allen on drums. Afterward, from 9-1am, it's open mike night featuring a wide array of musicians.

Location: 19 S. King St.

6:00-9:00 Antique Open House. Leesburg Antique Emporium is hosting an open house with special deals and refreshments.

Location: 32 S. King St.

6:00-9:00 First Friday Specials. Windy City Red Hots is hosting a fun night with First Friday specials featuring tasty authentic Chicago style foods such as hot dogs, Polish and/or Italian sausages. Stop by to get a quick bite of the Windy City!

Location: 28 S. King St.

6:00-9:00 Attic Treasures. Savannah's of Leesburg is featuring an event titled, Clean Out Savannah's Attic, so stop by to find out what treasures were found hiding in her attic and help clean it out while taking advantage of the savings.

Location: 27 S. King St.

6:00-8:00 Open House. Blossom and Bloom Thrift Store is holding an open house with special deals and light refreshments.

Location: 110 W. Market St.

5:00-8:00 Open House. The Guest Room is hosting an open house showcasing their wide array of fine furniture, most of which is made in the United States. Also, offering complimentary refreshments.

Location: 201 E. Loudoun St. Suite 100

8:00 Hip Hop Concert. The Tally Ho Theatre is presenting a concert with New York City's Yonas, one of hip-hop's most-hyped emerging artists. Known for his incredibly unique style, the 25 year old Yonas, won a Billboard song writing award for his song "Banga." In 2011, his debut album, The Proven Theory was released and then a year later he released The Transition, which is now known as his breakout mixtape. Additionally, his hit single "Sky Kidz" was featured on MTVu, as well as Fuse TV. Concert goers should expect an unique electric show with Yonas' ability to empower and uplift anyone that listens to his music. Tickets are available at the door.

Location: 19 W. Market St.